Featured City

Colorado Springs
Welcome to Colorado Springs, a picturesque city nestled at the base of the majestic Rocky Mountains. Colorado Springs offers residents a unique blend of natural beauty, outdoor adventure, and a thriving community.
As the second-largest city in Colorado, Colorado Springs boasts stunning views, thanks to its location on the eastern edge of the Rocky Mountains. The city is renowned for its outdoor recreational opportunities, including hiking, biking, rock climbing, and exploring the nearby Garden of the Gods, a spectacular natural landmark featuring towering red rock formations.
Colorado Springs is also home to the famous Pikes Peak, one of Colorado's iconic Fourteeners. Outdoor enthusiasts can challenge themselves by hiking or driving to the summit, where they are rewarded with breathtaking panoramic views of the surrounding landscapes.
The city offers a diverse range of neighborhoods, each with its own unique character. Downtown Colorado Springs is a vibrant hub filled with locally owned shops, restaurants, and cultural attractions. The Old Colorado City neighborhood showcases charming historic buildings, art galleries, and antique shops. The Broadmoor area is known for its upscale homes and the luxurious Broadmoor Hotel, a world-class resort offering fine dining, spa services, and golf courses.
Education is highly valued in Colorado Springs, and the city is home to several well-regarded school districts and institutions of higher learning. The University of Colorado Colorado Springs and Colorado College provide excellent educational opportunities for students of all ages.
Colorado Springs has a strong sense of community, with residents actively engaging in local events and organizations. The city hosts numerous festivals, including the Colorado Springs Balloon Classic and the Pikes Peak International Hill Climb, bringing the community together for fun and celebration.
The city's thriving economy offers diverse employment opportunities, particularly in the aerospace, military, healthcare, and technology sectors. The presence of major military installations, including the United States Air Force Academy and Fort Carson, contributes to the city's vibrant economy and cultural diversity.
In addition to its natural beauty and outdoor attractions, Colorado Springs offers a variety of cultural amenities. The Colorado Springs Fine Arts Center, the Colorado Springs Pioneers Museum, and the U.S. Olympic and Paralympic Museum celebrate the city's rich history, arts, and sports heritage.
In summary, Colorado Springs combines stunning natural surroundings, outdoor adventure, and a strong sense of community. With its diverse neighborhoods, recreational opportunities, educational institutions, and cultural amenities, Colorado Springs provides residents with a high quality of life and a multitude of experiences to enjoy. Embrace the beauty of the Rocky Mountains, explore the vibrant downtown, and discover why Colorado Springs is cherished by its residents and visitors alike.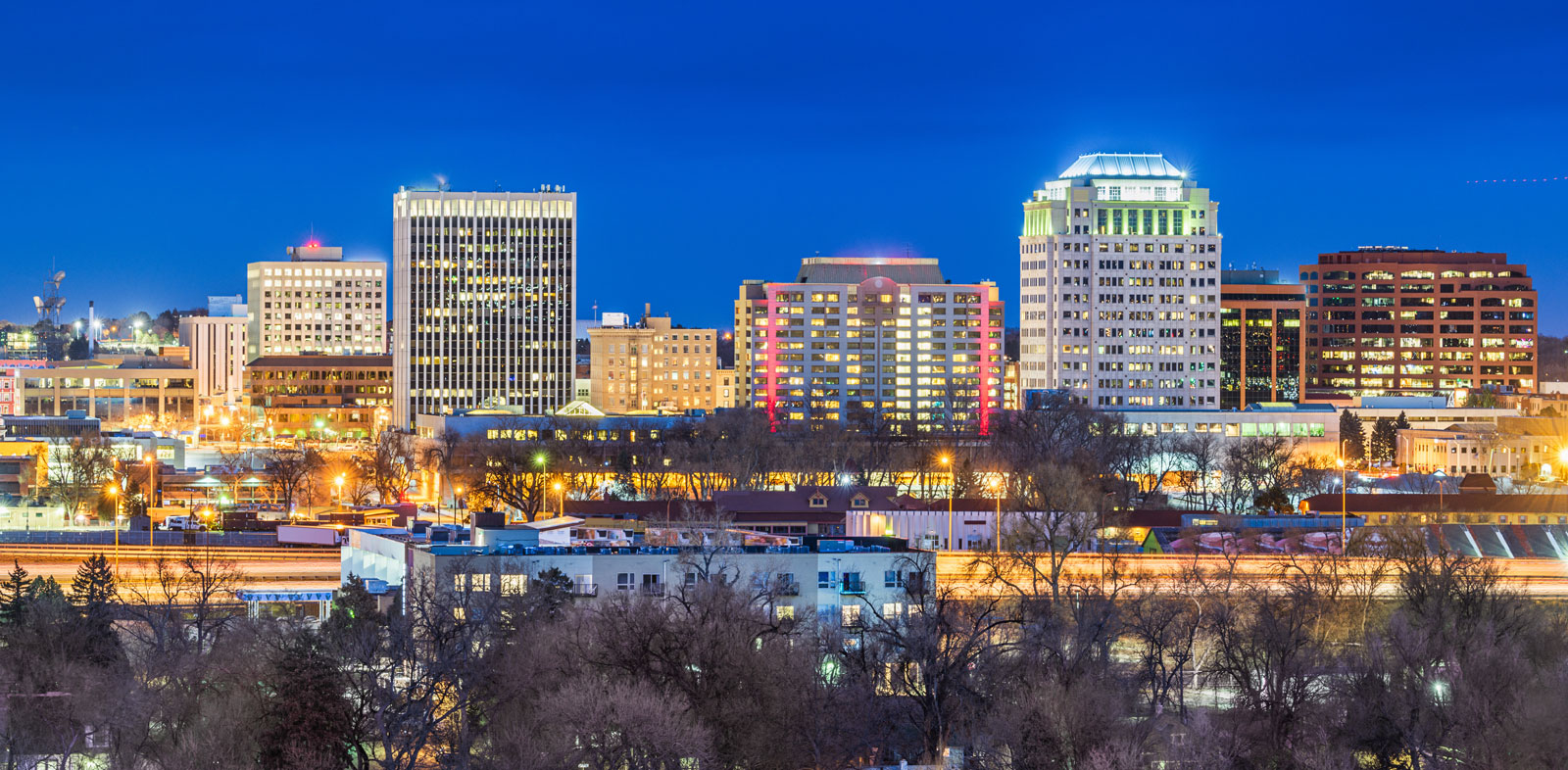 Colorado Springs

Neighborhoods