Welcome to Vail, a world-renowned destination nestled in the heart of the Rocky Mountains in Colorado. Vail offers residents and visitors a picturesque alpine setting, world-class skiing, and a vibrant community with a plethora of recreational opportunities.
Vail is best known for its exceptional ski resorts, which attract winter sports enthusiasts from around the globe. The town is home to the iconic Vail Mountain, boasting over 5,000 acres of skiable terrain and renowned for its impeccable slopes. Residents have the luxury of easy access to world-class skiing, snowboarding, and other winter activities right in their backyard.
Beyond winter sports, Vail offers a wide range of outdoor activities throughout the year. In the warmer months, residents can explore hiking and biking trails that wind through the stunning landscapes of the White River National Forest. The nearby Gore Creek provides opportunities for fly fishing and rafting, while golfers can enjoy teeing off at the prestigious Vail Golf Club.
Vail Village, the heart of the town, exudes a European alpine charm. The pedestrian-friendly streets are lined with boutique shops, art galleries, and gourmet restaurants. Residents can indulge in fine dining experiences, explore unique boutiques, or relax in one of the many outdoor patios while taking in the breathtaking mountain views.
The community in Vail is vibrant and inclusive. Residents have access to a variety of community events and cultural activities throughout the year, including live music performances, festivals, and art exhibitions. The town's commitment to preserving its natural beauty and promoting sustainability is evident in initiatives such as the Vail Farmers' Market and the Eco Trails program.
Education options in Vail are provided by the Eagle County School District, which offers quality education for students of all grade levels. The district emphasizes academic excellence, outdoor education, and a well-rounded educational experience.
Vail's location in the heart of the Rocky Mountains provides convenient access to nearby attractions and towns. Residents can explore the charming neighboring communities of Beaver Creek, Avon, and Edwards, each offering its own unique attractions and recreational opportunities.
In summary, Vail offers a world-class mountain living experience with its exceptional skiing, outdoor activities, and vibrant community. With its stunning natural surroundings, European charm, and array of recreational opportunities, Vail provides residents with a truly extraordinary lifestyle. Embrace the mountain adventure, immerse yourself in the alpine beauty, and discover why Vail is cherished by its residents and visitors alike.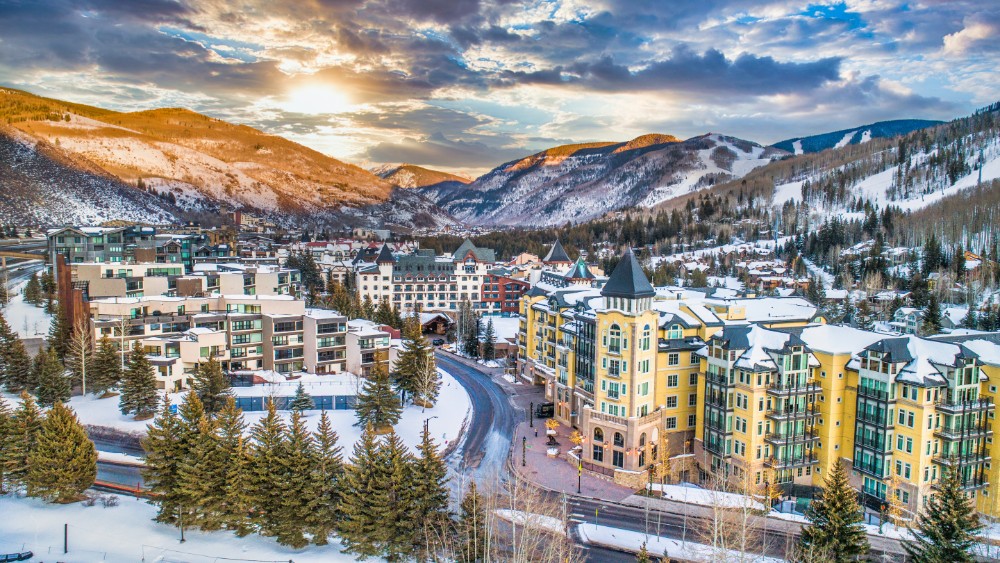 Vail

Neighborhoods